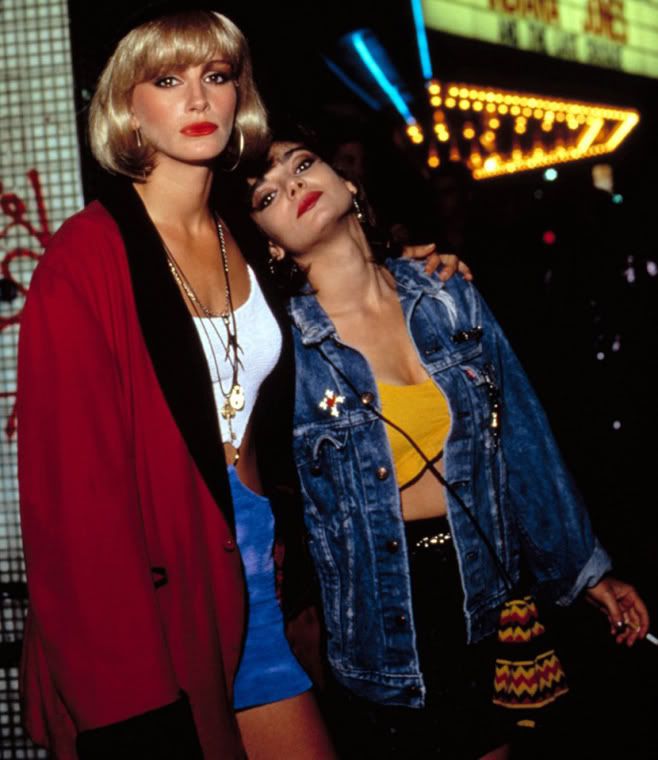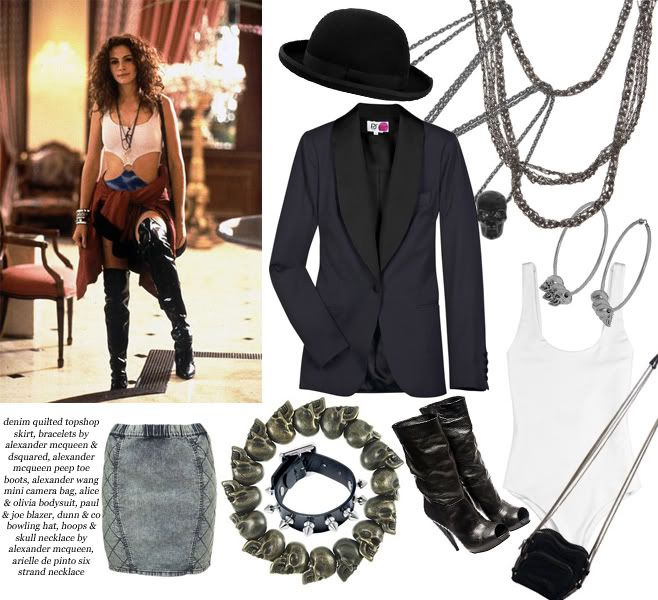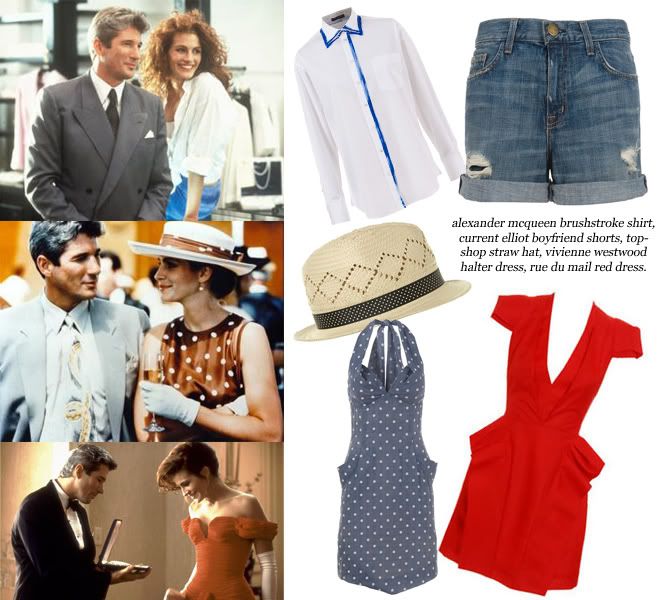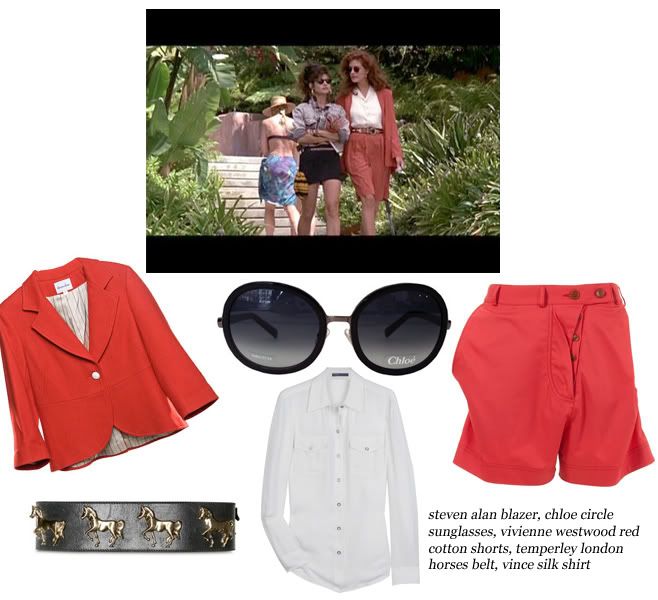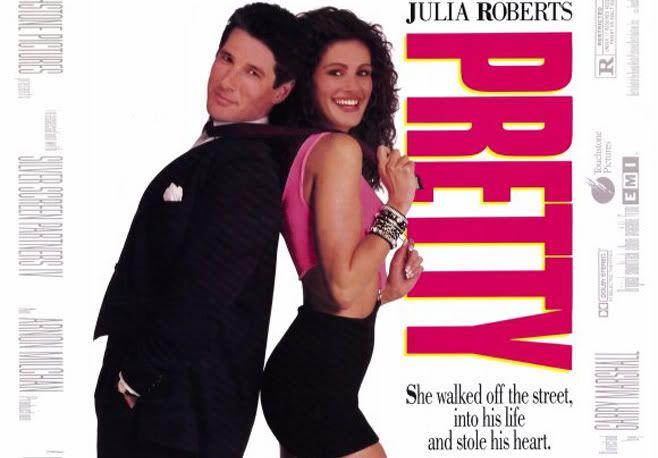 first image via tumblr, collages are my own. clothes found via net a porter, the outnet, far fetch, topshop & browns fashion.
this post is a homage to
WWW
's "Currently Channeling". follow the link and you're bound to find inspiration galore. this kind of styling is my favorite thing to look up and find in fashion magazines. i love looking for connections and references- especially in fashion & style. i'm constantly thinking of all aspects of a movie, the clothes are a major part of how transcendent any film is. Pretty Woman may be a little bit risque, but to be inspired, instead of completely copy Julia Robert's character as a call girl could really, really make for a bitchin' outfit. i love the little details.... like how Vivian's studded cuff bracelets go perfect with her chain necklaces...anyway, enjoy!
IE: below is one of my favorite Currently Channeling posts...