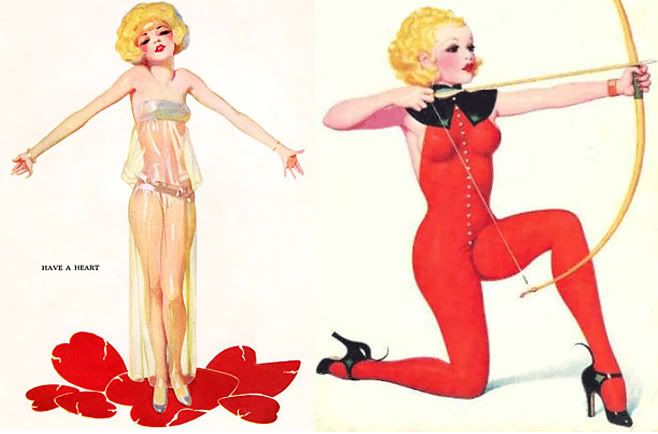 Celebrating Valentine's Day in the form of the classic movie musical. Two of my favorite songs from two of the cutest young actresses of golden eras- Judy Garland and Debbie Reynolds. If you haven't seen these film scenes, I suggest you do. They're sweet and unforgettable and something that is hard to see in the movies today. I will always be an old soul and vintage, retro & antique valentines day things have always seemed more sweet and romantic than what we have and do today.
in case you're curious-
the ladies in the b&w image collage above from left to right:
Rita Hayworth, Lana Turner, Karen Steele,
Clara Bow, Debbie Reynolds, a young Marilyn Monroe
pinup art by the one and only, Enoch Bolles. The first pinup is what I've had planned for years to get tattooed on me one day.