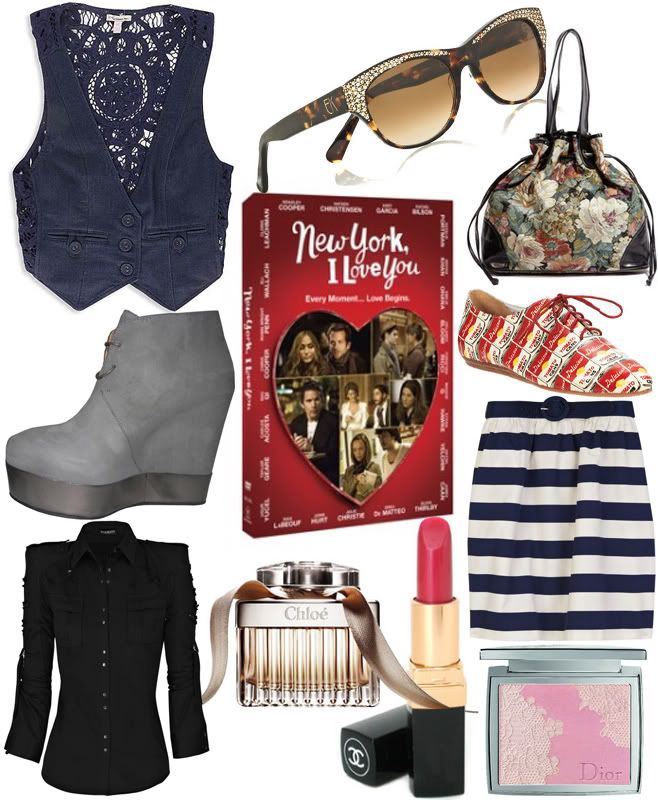 H81 macrame vest, emmanuelle khanh sunglasses, new york i love you dvd, floral tapestry tote from urban outfitters uk, campbells soup can shoes from modcloth, alice + olivia striped skirt, acne atacoma wedges, dior poudrier dentelle lace powder, chanel rouge coco lipstick, chloe perfume, balmain top.
i'd love to have each of these things.
please and thank you.